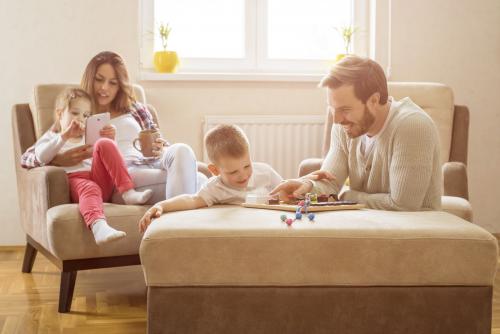 Guaranteeing a Safe Home
According the Minnesota Department of Health, two in five homes have radon levels that put homeowners at a health risk, and almost 80% of the state counties are considered high radon zones. Every home should be tested for radon; protect your family with radon testing and mitigation from Nagel Heating & Air Conditioning. It's the only way to ensure you and your family is living in a safe environment.
If radon levels are high in your home, we'll make sure the mitigation process is efficient and effective. We are one of the few companies with the skills, experience, and expertise to perform radon mitigation. Our professionals are the best source for radon assessment and mitigation.
A Simple Process
We keep the testing process simple and painless. After placing the tester in your home to determine the radon level, we'll offer recommendations on what action you may need to take, based on the test results. We'll be able to get you an estimate on radon mitigation and help guide you through the process.
Contact Us For Information on Radon Mitigation